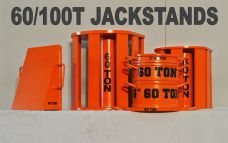 We now offer 60 and 100 Ton stackable jack stands and accessories. Our jack stands are MADE IN THE USA and meet OSHA and MSHA certification requirements. These stands are made from Schedule 80 and A36 steel and tested/certified to meet their design capaci ...

Carlisle Brake & Friction (CBF) is a leading solutions provider of high performance and severe duty brake, clutch and transmission applications to OEM and aftermarket customers in the mining, construction, military, agricultural, motorsports, industrial a ...

We are now stocking push arm repair bearings, caps, shims, and hardware to repair Push Arms on the CAT D11R/T. PART #S FOR REFERENCE: 1750035 BEARING 1234011 CAP 2097714 TRUNNION 5P8335 BOLT 7H7539 NUT 3G0053 SHIM These repair parts are quali ...

In the early 1970s, the ever-increasing cost and complexity of engines and manufacturing machinery prompted the need for an improved system of filtration. Harvard Corporation was founded in April 1973 to meet that need. Then, as it is now, their mission w ...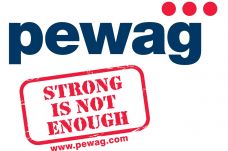 pewag has hundreds of years experience in the manufacturing of chains and their components. Since the first documented reference of its forging plant in Brueckl, Austria in 1479, the pewag group has become one of the leading chain manufacturers worldwide. ...